Heremans & Cuesters
$450 each.
Dirk Van Den Bulcks $600 each.
Koopmans $400 each.
Gaby Vandenabeele
$450 each.
Pedavoli Gaby Vandenabeele hen youngsters are $1200 each.
Vandyk $600 each.
For Sale
Houbens $400 each.
Staff Van Reets $450 each.
Appelby/Maclean Blacks $450 each.
Graham Davisons best birds $450 each limited pedigrees.
For Sale
Janssen/Vanloon $400 each.
QLD Sprinters $400 each.
Best Long Distance Birds 800 + klm $400 each which include -
Stickelbaut
Harrisons
Macleans
We will breed crossed youngsters from all of our top stock pigeons these will be mostly middle distance birds with some sprint or long distance possibly added apon request. There will be" NO" pedigrees supplied with our race teams.
Race Teams $1200 for 8 birds.
Taking orders now for the 2020 race season.
6 teams only will be available for 2020 don't miss out
we have recently purchased 20 extra professional individual breeding pens to cover any extra breeding orders.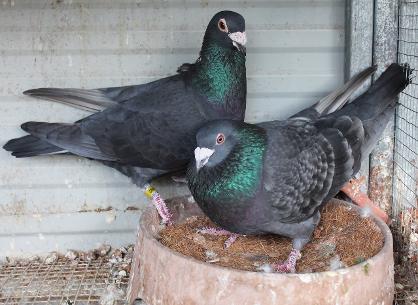 2017 Youngsters 3rd round.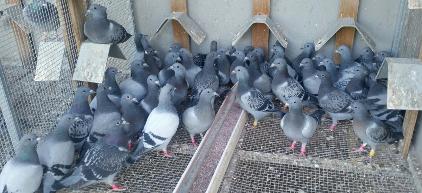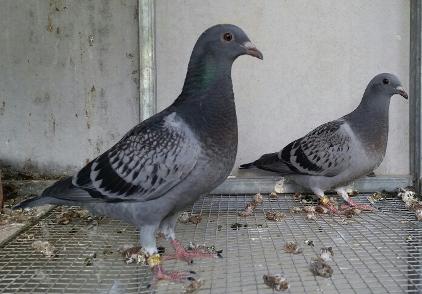 Youngsters ready for sale.
SPECIAL OFFER - GC 50000
Supply of Squeakers to you for FREE
All Race fees paid by you
Birds returned to Hudson Lofts after season ends
All prize money our birds win is yours to keep
Youngsters will be hand picked from the best breeding pairs that perform well in this 600 + km race
Don't miss the chance to share in over $200,000 Prize Money!
We are also a major sponsor and the supplier of all GC 50,000 one loft race spare pigeons.We supply a handful of birds each year to cover any losses that may occure due to attacks from birds of prey or other wise after the loft closure date.The number of birds supplied as loftspares each year does fluctuate depending on what we have available at the time as we do have a number of top fanciers that request birds to race each year.All GC 50,000 loft spares are of outstanding quality and the bloodlines used have won some fantastic prize money for punters over the years.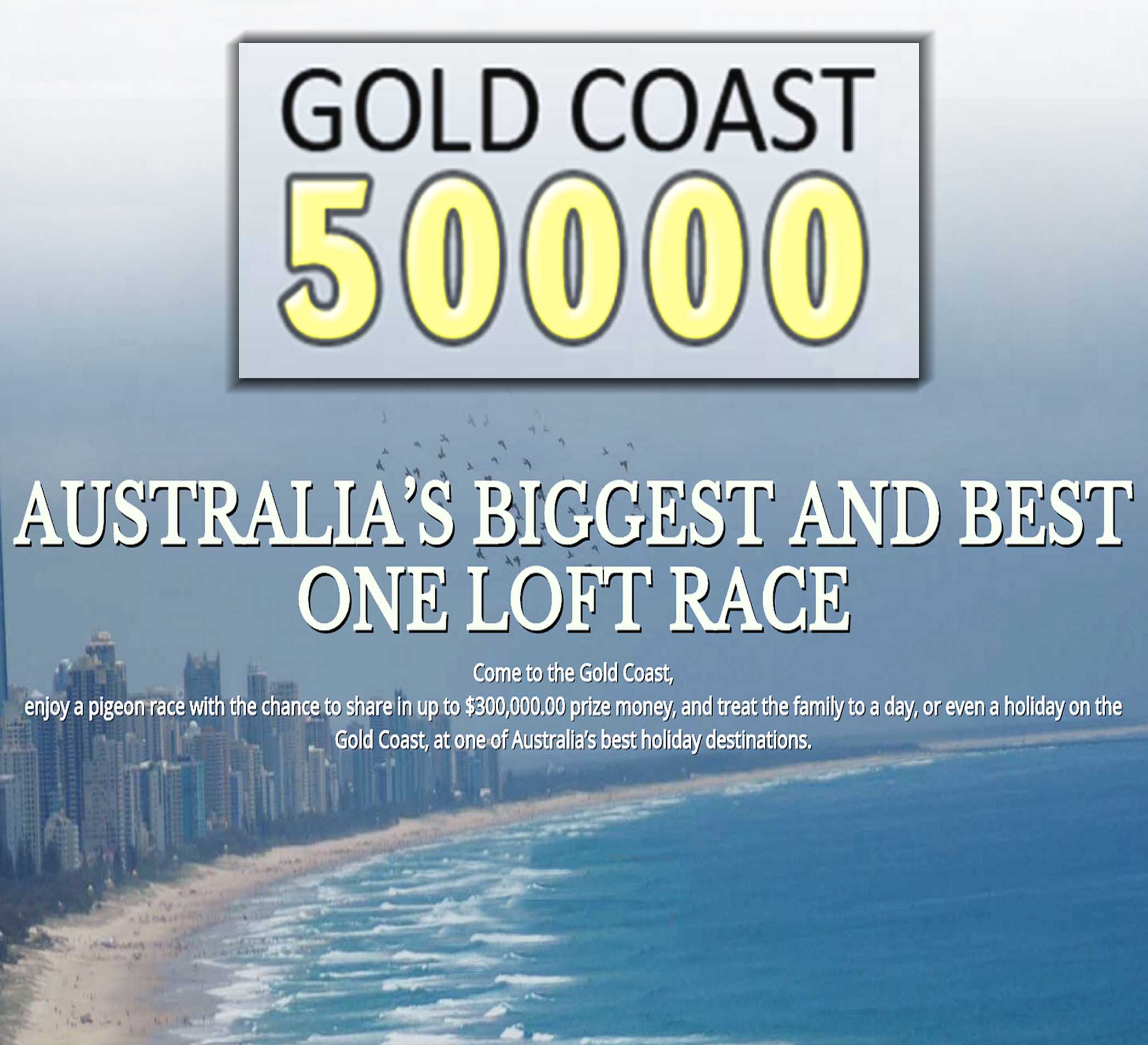 Black Family Youngsters
Grandchildren of Black Magic, my No. 1 stock Cock
Price $450 each
These Blacks are outstanding pigeons especially when crossed to my Gaby Vandenabeeles.
There will be a 20% deposit needed to secure each order of pigeons this is strictly non refundable thankyou.So please no tyre kickers or time wasters so if you are not a serious buyer do not bother contacting me.
Please note when purchasing youngsters it can be difficult to tell sexes apart sometimes so we cant guarantee the sex 100% of the time but we do have a very good strike rate to date.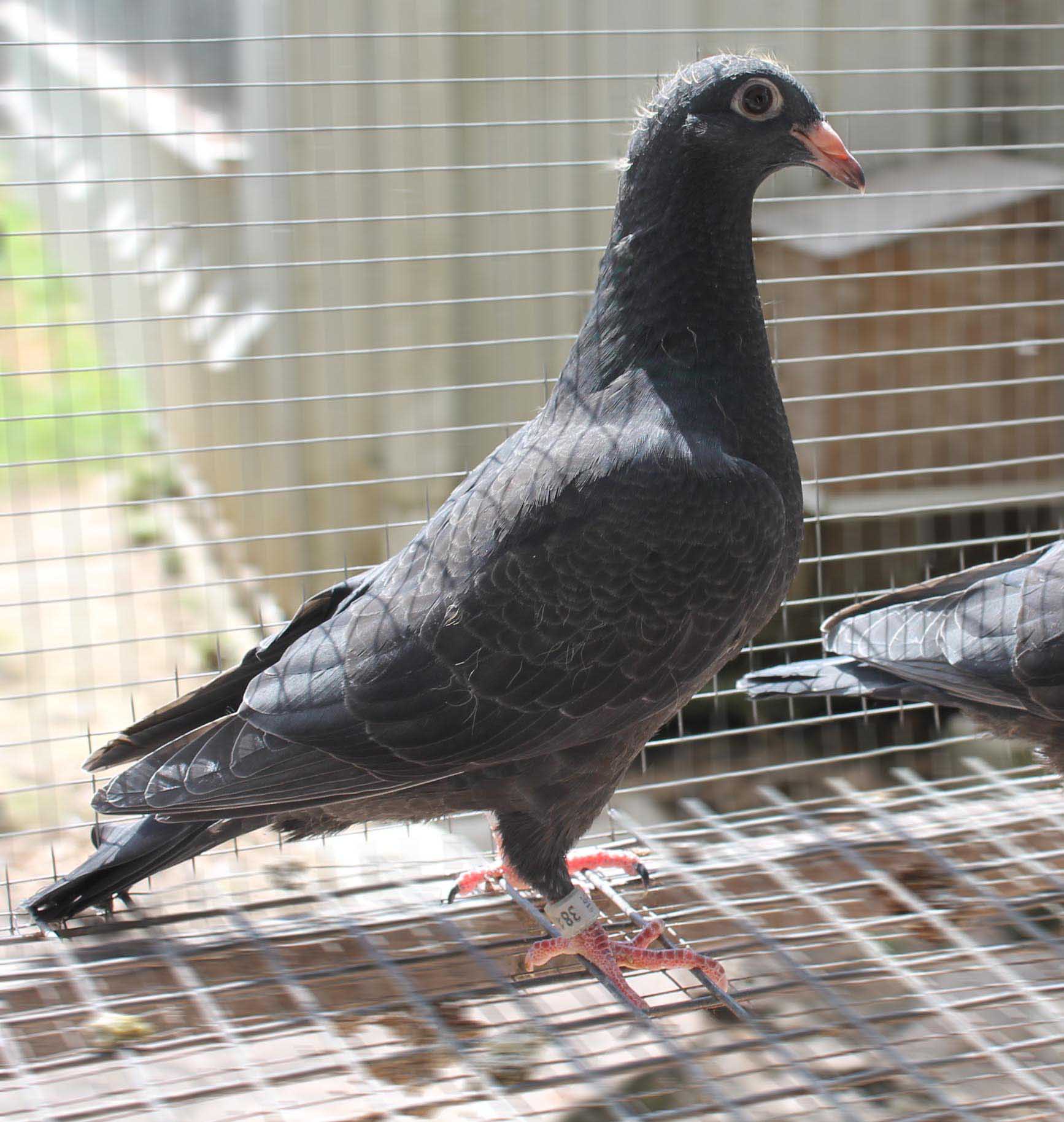 For all enquiries on these birds plus many more for sale,
phone Jason Hudson on 0412 797 640